From Anne, with Love ~ Fundraising Page
A Remembrance Day Video Update on our Project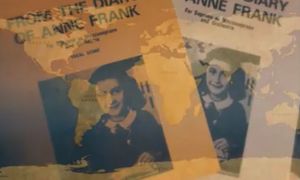 Why is From the Diary of Anne Frank Important Today?
5 years ago, Canadian-Jewish Composer Oskar Morawetz's daughter Claudia gave me the music for this piece, "From the Diary of Anne Frank".  I knew I had to record it, but was not ready at the time.
In 2019, Conductor David Braun agreed to mount this music with me for a performance in Niagara ~ it was to be a programmed piece amidst a Choralis Camerata performance, to be presented during Holocaust Education week, and was to be paired with Haydn's Paukenmesse, among other works regarding war and the holocaust.  Since COVID has become a sad reality for many performers, we have shifted gears to bring this work to life by way of a remotely done collaborative performance on Video and on CD.
In order to achieve this, a large collaborative effort has begun, starting with a 'click track' by pianist Brahm Goldhamer.   Orchestral parts have been secured from the Canadian Music Centre, and are already being distributed to musicians.  David and I are working on Tempos and discussing weekly, how our project is unfolding, and what's next.   Also importantly, we are going to be able to give work to musicians who may have not had much opportunity for income, for as long as COVID has been a problem.
COVID 19 has made us become more acutely aware of many human rights and equality issues the world has, and has yet to overcome.   Anne's message is an answer for our world, and her isolation and ability to survive in hiding is a word toward hope.   We want our world to come to a place of rest and peace, of contentment, and stillness.   There has never been a better time to hear and to contemplate this music and these words. 
You can support our initiative by donating generously, with specific areas of the project to choose from.  
Please see below for how you can Donate today.   Thank you, from the bottom of our hearts!
(Income Tax receipts for Donations over $30.00 will be provided via the Charitable Status of Choralis Camerata.)  
Donations are gathered by 'Canada Helps' via the buttons below.  Look for the pull-down menu for Anne Frank or leave a message indicating where to direct your Donation.
Alternatively, you may donate directly by E-Transfer to Choralis Camerata using choraliscamerata.payments@gmail.com
Please state that your Donation is for Anne Frank!
Learn How You Can Support our Project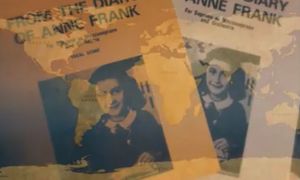 Choosing from the Menu below, you may select to support a Section of the Orchestra ~ perhaps you love Woodwinds the most!
Each of the Orchestral Sections suggests a Donation of $500.00.
And finally, for the colossal amount of technical work that will go into Recording, Video Editing, and Synchronizing, a Donation amount of your choice is suggested here.
A total of $17,000.00 will be needed in order to fulfil this project in a professional manner and with professional musicians.  As the amounts we need are fulfilled, the Donation buttons will disappear!
THANK YOU TO OUR GENEROUS SPONSORS